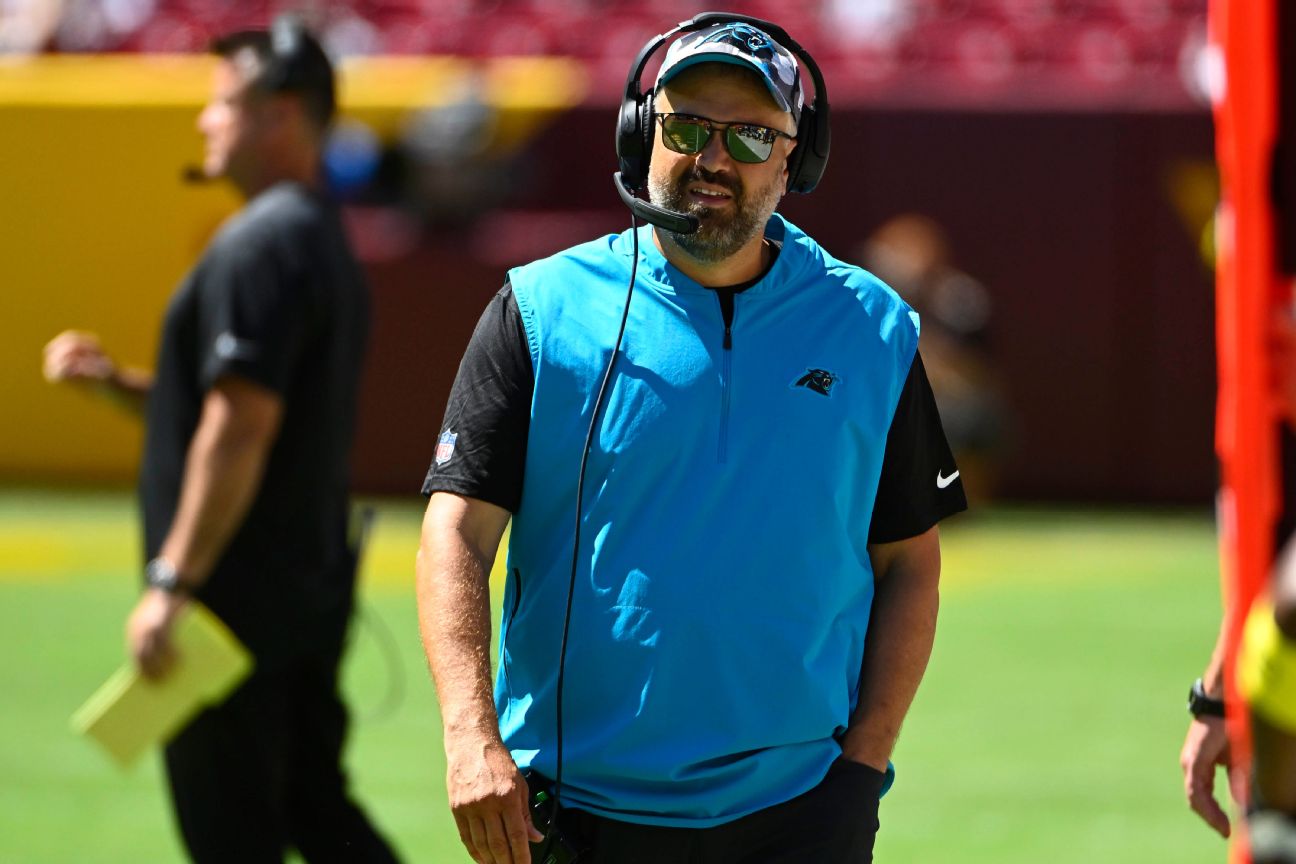 Nebraska has zeroed in on Matt Rhule as the Cornhuskers' next head coach and the two sides are working on finalizing a deal in the coming days, sources told ESPN on Friday.
Rhule, who was fired by the NFL's Carolina Panthers in October, previously had successful stints in college at Baylor and Temple.
If hired by Nebraska, Rhule would replace Scott Frost, who was fired from his alma mater earlier this season.
Rhule, 47, was less than three seasons into his seven-year, $62 million deal with the Panthers when he was fired after a 1-4 start to this season. Overall, he was 11-27 with Carolina, and the team went 1-27 when allowing 17 or more points.
Rhule had a reputation for turning programs around. In his third season at Temple, the Owls went 10-2 during the regular season. A year later, he led the program to its first conference championship since 1967.
At Baylor, just two years after going 1-11 in Rhule's first season for the Big 12 program, the Bears went 11-3 in 2020.
The Cornhuskers (3-8) fired Frost on Sept. 11 after a 1-2 start to the season and promoted Mickey Joseph to interim head coach.
Frost was hired by his alma mater in 2018 but was never able to get the Huskers going, compiling a 16-32 mark during his tenure.