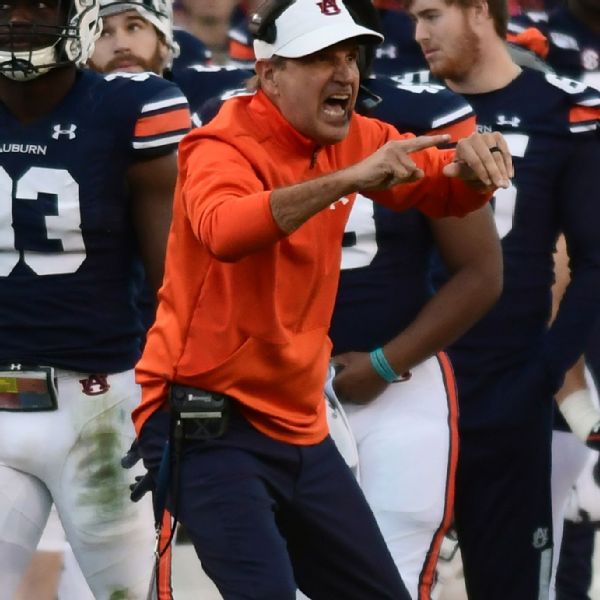 Kevin Steele has agreed to a deal to become Alabama's defensive coordinator, sources told ESPN.
This will be Steele's third different stint at Alabama under Nick Saban, who now has both of his coordinator positions filled after hiring Tommy Rees from Notre Dame on Friday for offensive coordinator.
Steele, 64, is a 39-year coaching veteran who spent last season as Miami's defensive coordinator. Steele was Saban's first defensive coordinator at Alabama in 2007 and moved to defensive head coach/inside linebackers coach that next season. Steele returned to Alabama in 2013 as director of player personnel and shifted back on the field in 2014 as linebackers coach, before moving to LSU as defensive coordinator in 2015.
Steele replaces Pete Golding, who left last month to take the Ole Miss defensive coordinator job. Saban has typically brought in defensive coordinators he has coached with in the past and who know his defensive system. Steele checks both boxes and is widely regarded as one of the top recruiters in college football, having recruited the SEC footprint extensively.
In addition to Alabama and LSU, Steele has served as defensive coordinator at Auburn and Clemson. He has worked under some of the biggest names in the college game, including Bobby Bowden, Tom Osborne, Johnny Majors, Dabo Swinney and Saban.
Steele was a Broyles Award finalist in 2017 at Auburn as the top assistant coach in college football. He was out of coaching during the 2021 season after not being retained on the Auburn staff when Gus Malzahn was fired in 2020. Steele spent a few months at Tennessee, his alma mater, as interim head coach prior to Josh Heupel being hired.
Saban also interviewed Todd Grantham for the defensive coordinator job, but Grantham decided to instead return to the NFL with the New Orleans Saints.