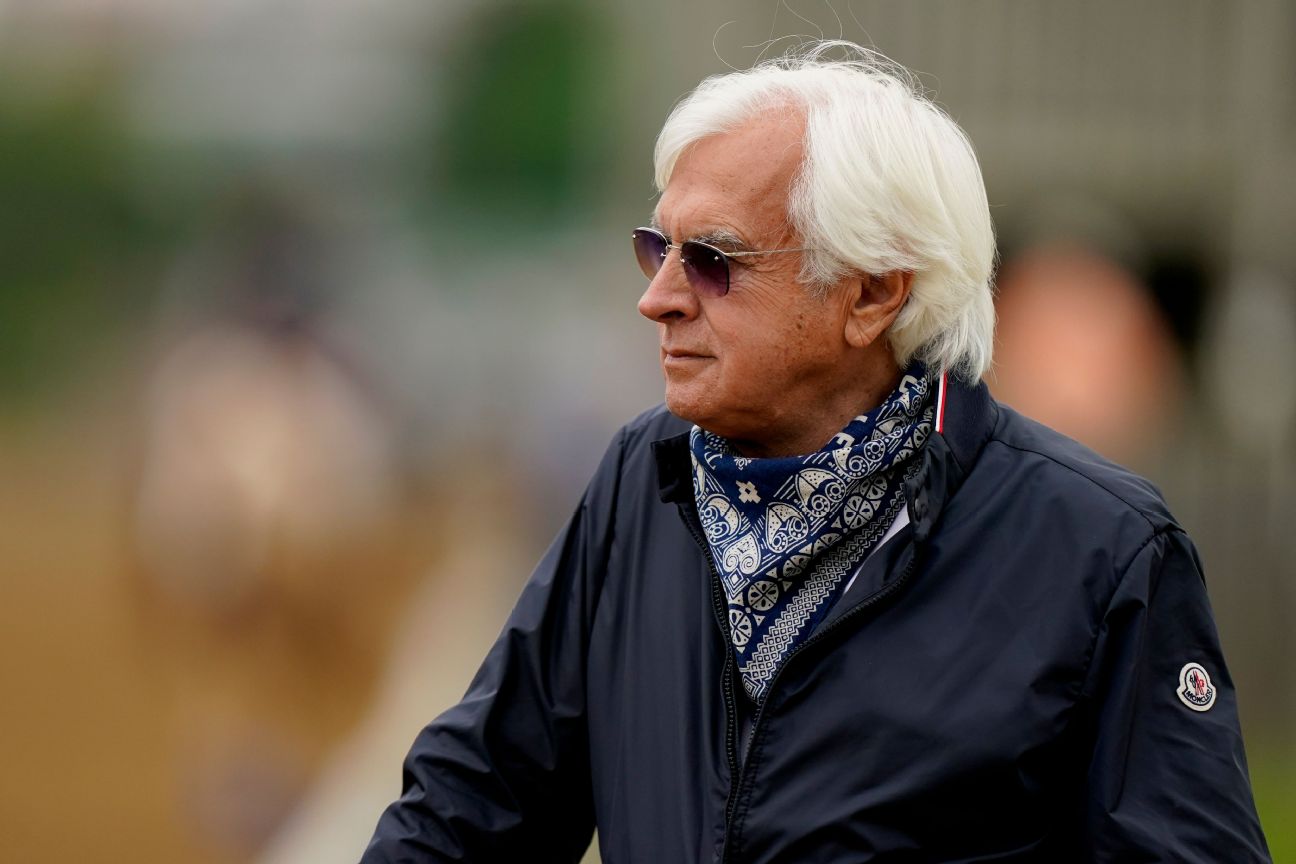 LOUISVILLE, Ky. — A federal judge denied Bob Baffert's request to lift his two-year suspension by Churchill Downs Inc., ruling Friday that the Hall of Fame trainer did not prove his discipline hurt his business and reputation.
Baffert will miss his second consecutive Kentucky Derby, and per a Churchill Downs rule, he has until Feb. 28 to transfer his Derby-eligible horses to other trainers in order for them to possibly run in the May 6 race.
Baffert last year transferred Taiba and Messier to former assistant Tim Yakteen for the Derby. Taiba finished 12th and Messier was 15th among 20 horses.
Baffert had sued Churchill Downs following his banishment in June 2021 after a failed postrace drug test by the now-deceased colt Medina Spirit, who crossed the finish line first in the 147th Derby. The Kentucky Horse Racing Commission ultimately disqualified the colt in February 2022 and suspended Baffert for 90 days for a series of failed tests by his horses.
Baffert argued that Churchill Downs did not give him notice or explain the suspension. His attorney, Clark Brewster, contended earlier this month that the historic track was subject to state guidelines for due process. US District Judge Rebecca Grady Jennings ultimately rejected that argument and said that, as a privately owned company, Churchill Downs can set its own disciplinary policies.
While Baffert is banned from the first of the Triple Crown races, he is eligible to run horses in Maryland at the Preakness and in New York at the Belmont Stakes. His one-year suspension by the New York Racing Association expired in January.
Churchill Downs had wanted the case dismissed, citing nine failed tests by Baffert-trained horses as justification for disciplining horse racing's most visible figure. The list of violators includes 2020 Kentucky Oaks third-place finisher Gamine, who was ultimately disqualified.
Medina Spirit failed his test for having in his system the regulated medication corticosteroid betamethasone, which Baffert and Brewster have argued came from an ointment rather than an injection.
Track president Mike Anderson said the decision by Churchill Downs CEO Bill Carstanjen stemmed from Baffert's "refusal to take responsibility for repeat violations."