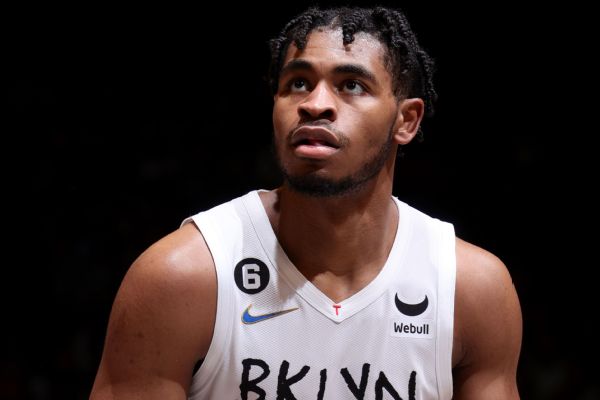 Brooklyn Nets guard Cam Thomas has been fined $40,000 for using "derogatory and disparaging language" after Thursday's win over the Chicago Bulls, the NBA announced Friday.
Thomas was interviewed by TNT on the court alongside new teammate Spencer Dinwiddie following the Nets' 116-105 victory. Two days earlier, Dinwiddie had joked with the media in the wake of the Kyrie Irving trade with the Dallas Mavericks that while the Nets might not have acquired the most talented players in the deal — which included Dorian Finney-Smith going to Brooklyn — they did get the "best-looking."
"And the Nets needed some help in that department," Dinwiddie said.
Asked by TNT about Dinwiddie's comment, Thomas said postgame Thursday night: "We already had good-looking guys, no homo."
Thomas later took to social media to apologize for the remark.
"I want to apologize for the insensitive word I used in the postgame interview," he said tweeted. "I was excited about the win and was being playful. I definitely didn't intend to offend anyone, but realize that I probably did. My apologies again. Much love."