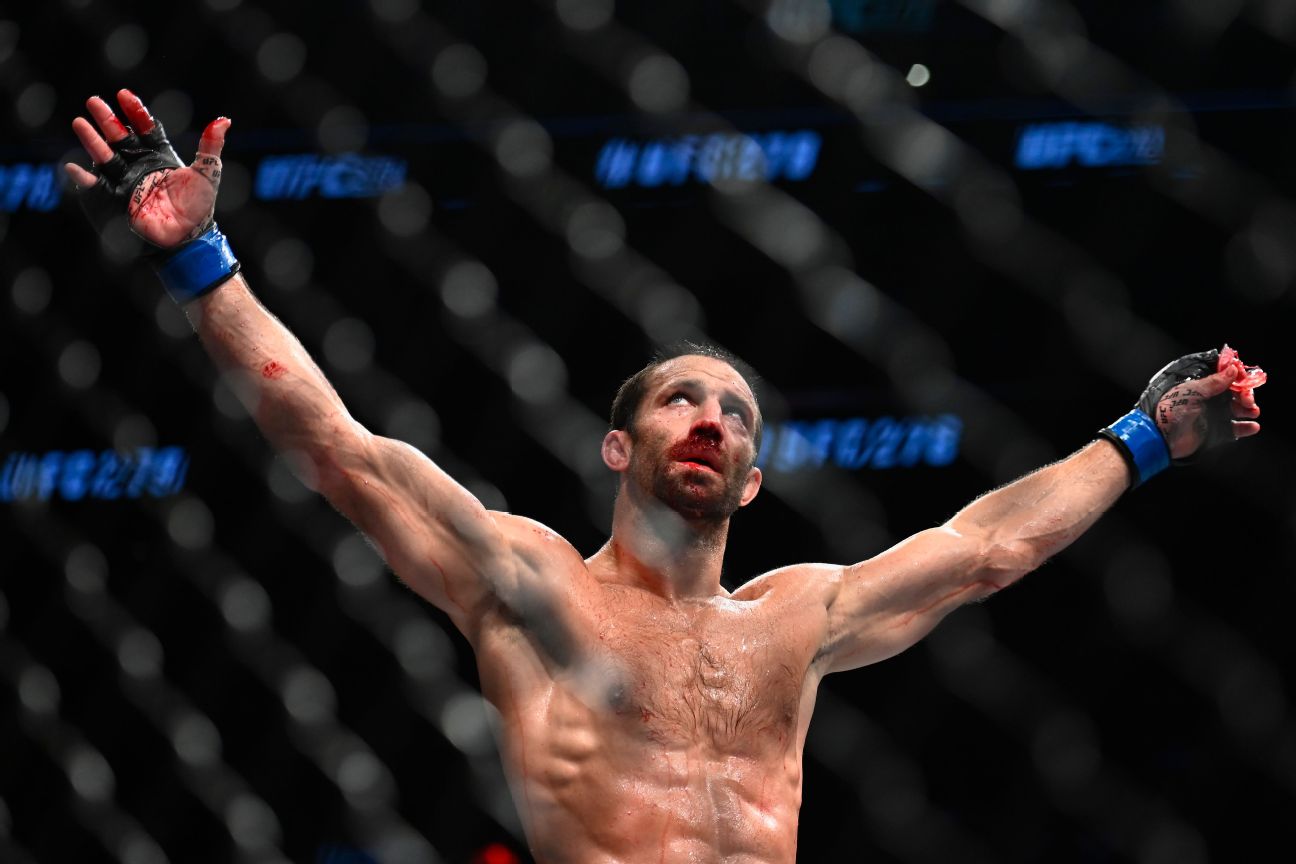 Former UFC middleweight champion Luke Rockhold intends to pursue fights outside of the UFC after securing his release from the company.
In an appearance on The MMA Hour on Monday, Rockhold, 38, revealed he and the UFC have mutually parted ways, ending a partnership that began in 2013. Rockhold retired in the Octagon in August, following a three-round decision loss to Paulo Costa — but now intends to fight again with a new promotion.
"I need a new setting," Rockhold said. "I need a new challenge … You get burned out in the game when you've done so much and you need new obstacles."
Rockhold did not offer details on any potential move. Possible options in MMA include Bellator MMA, where he has a pre-existing relationship with president Scott Coker, PFL and One Championship. He also said he would consider a transition into boxing.
Rockhold (16-6) won the UFC's middleweight championship in 2015 by defeating Chris Weidman via TKO. He went on to lose the belt in his first scheduled title defense against Michael Bisping in 2016 and then struggled to stay healthy amid a 1-3 skid from 2016 to 2022.
The Santa Cruz native publicly butted heads with the UFC at times, as he spoke out about a perceived lack of respect. In August, UFC president Dana White praised Rockhold's final bout against Costa, saying, "I'll never say anything [bad] about him, I totally respect him." Rockhold later said he appreciated White's comments.
Prior to his run in the UFC, Rockhold established himself as one of the top fighters in the world outside of the promotion, as he held a 185-pound title in Strikeforce from 2011 to 2012. He holds notable wins over the likes of Weidman, Bisping , Lyoto Machida and Ronaldo 'Jacare' Souza.