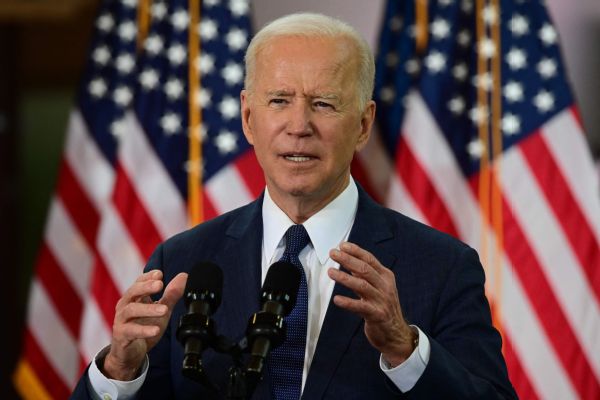 After a day of mixed signals, President Joe Biden is set to sit down for an interview before the Super Bowl, which is being broadcast by Fox on Sunday.
A Fox Corp. spokesperson said Friday the interview was back on after the White House earlier indicated that the network had canceled.
"After the White House reached out to FOX Soul Thursday evening, there was some initial confusion," the spokesperson said in a statement. "FOX Soul looks forward to interviewing the President for Super Bowl Sunday."
The White House did not immediately respond to a request for comment.
White House press secretary Karine Jean-Pierre had said earlier Friday that Biden had been "looking forward" to an interview with the little-known streaming service Fox Soul, but that Fox opted out.
A presidential interview during the Super Bowl pregame show has become something of a tradition over the past two decades, usually conducted by the news division of the network broadcasting the game.
In 2021, Biden spoke to CBS News anchor Norah O'Donnell before the game and last year spoke with NBC News' Lester Holt.
There was some question what would happen with Fox, whose opinion hosts consistently hammer Biden on the air. Fox News opinion hosts have conducted past presidential interviews: Bill O'Reilly questioned Barack Obama in 2011 and 2014 and Donald Trump in 2017. Sean Hannity interviewed Trump in 2020.
It was not immediately clear who would have been in line to speak to Biden and how Fox Soul entered the picture. Fox Soul was started in 2020 and is geared towards Black viewers.
The Associated Press contributed to this report.