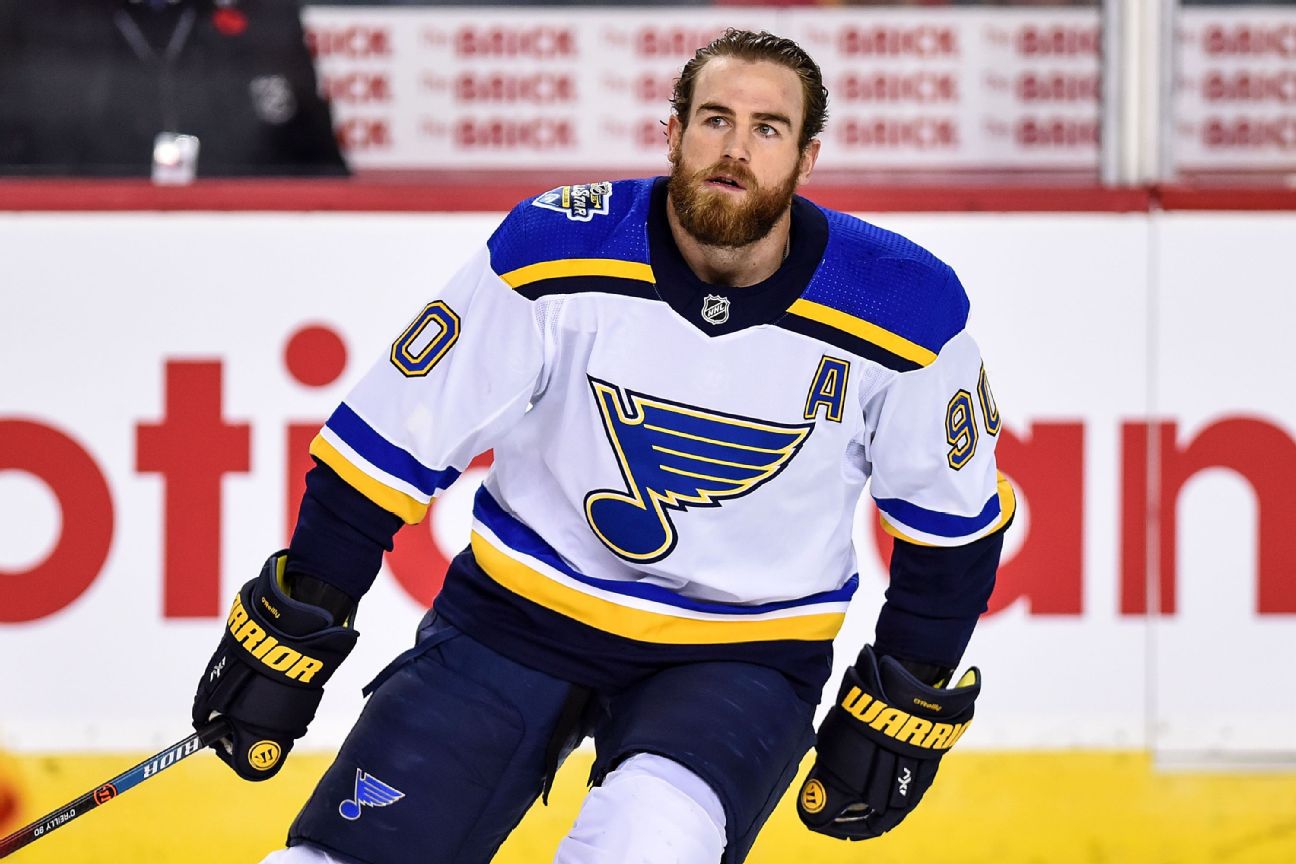 The Toronto Maple Leafs are all-in on winning. Now.
That's the message general manager Kyle Dubas sent Friday night when he acquired forwards Ryan O'Reilly and Noel Acciari from the St. Louis Blues for prospect Mikhail Abramov, forward Adam Gaudette, the Leafs' 2023 first-round pick, the Ottawa Senators' 2023 third-round pick and Toronto's 2024 second-round pick. The Blues also retained 50% of O'Reilly's $7.5 million cap hit.
It was a significant swap that brings O'Reilly's Stanley Cup and Conn Smythe-winning background — from the Blues' 2019 championship run — to Toronto's dressing room. Dubas hopes the Leafs, who are second in the Atlantic Division and fourth overall with 74 points, can be inspired towards similar success.
"The team has been in the top five in the standings [before]; we're there again this year," Dubas said Saturday. "When you're there, your goal I think has to be that you're trying to win. And if you're trying to win, you're trying to win the Stanley Cup. We're trying to win, and that's the message. Anything short of that, we'll all be disappointed."
To get the O'Reilly deal done, Dubas enlisted the help of a third team — Minnesota — to take on 25% of the veteran's cap hit. The Wild tossed forward Josh Pillar, a 2019 fourth-round pick, into the deal and received the Leafs' 2025 fourth-round pick. Pillar has 12 points in 12 games this season with the WHL's Saskatoon Blades.
O'Reilly, 32, will be an unrestricted free agent this summer. He was the big fish in the trade, while Acciari projects to play a middle-six role. Dubas was pleased not to part with any of the Leafs' coveted top prospects, including forward Matthew Knies, but did admit that losing more substantial draft capital does weigh on him.
Toronto has just four picks remaining in the first three rounds of the next three drafts.
"I'd be lying if I said that wasn't a concern of mine," Dubas said. "But my view of it is that I would much rather keep the young players we've got signed. We know them, we know what they're about. We have our projection of what their potential is without overdoing it. Our ability to have some success in that realm dictated this. I don't think it's sustainable [to keep giving up picks] for the very long run. But I think with where we're at right now, we have to do [what] we have to do. And with the way that those guys have progressed, I was just more comfortable moving the picks."
Dubas is also happy with O'Reilly's health status. The center, who has 12 goals and 19 points in 40 games, suffered a broken foot on Dec. 31 and just returned to game action Feb. 11.
Toronto played St. Louis days before O'Reilly got hurt, and Dubas has seen him pick back up without issue.
"Seeing him back healthy playing well puts your mind at ease," Dubas said. "And it's not like it was a muscle thing, it's a broken bone. So, once he's back healthy and cleared and playing, and playing well, and you see him out there, it puts it all to rest so he's healthy and ready to roll."
Leafs coach Sheldon Keefe said both O'Reilly and Acciari are expected to be in the lineup against Montreal on Saturday night. Keefe projected O'Reilly could take on any number of roles in the Leafs' top-six and he would use the remainder of this regular season to figure out optimal combinations before the postseason.
How long O'Reilly remains with Toronto after that remains to be seen. Dubas said he hasn't engaged in any sort of extension talks with O'Reilly's camp, and nor does he plan to. Not yet anyway.
"You want to see how the player fits in with where you're at, whether they like it here, whether it's the right fit," Dubas said. "I like people to live together before they get married rather than take that step without it. That's just my view."