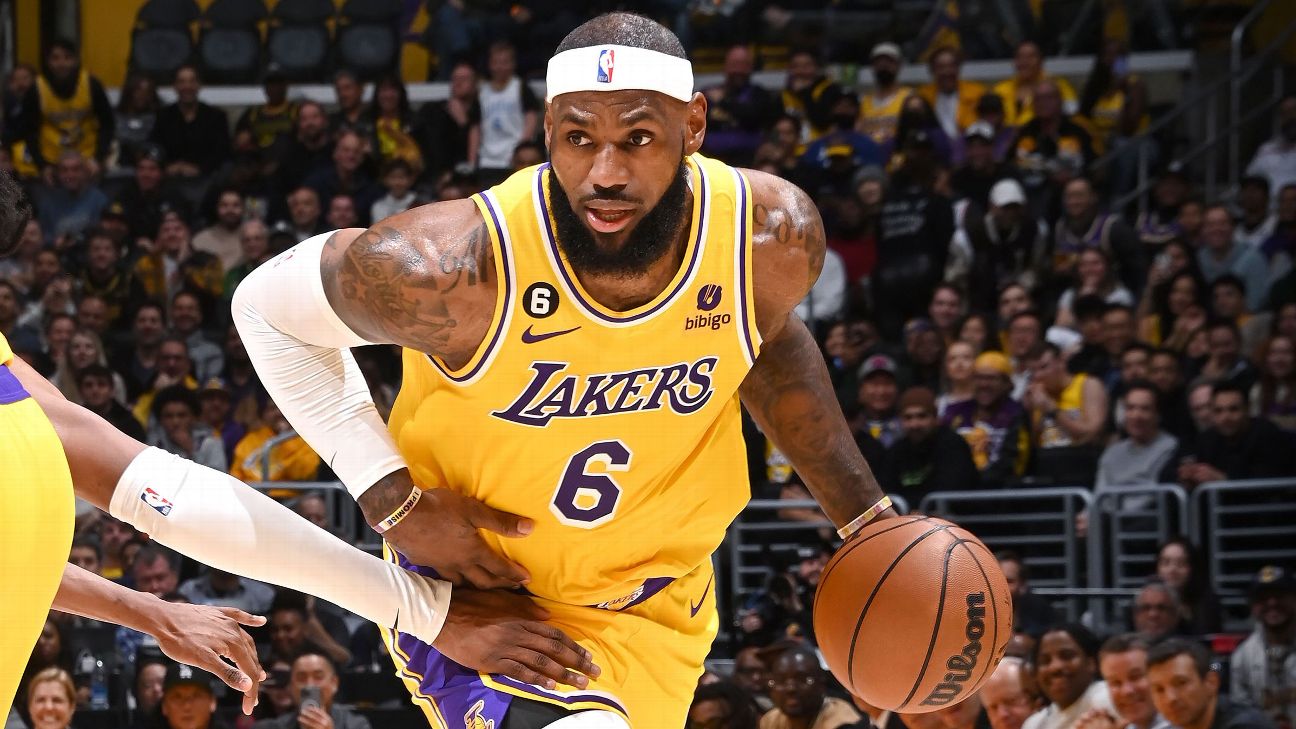 LeBron James is getting incredibly close to passing Kareem Abdul-Jabbar to become the NBA's all-time leading scorer.
The Los Angeles Lakers star is 28 points behind the former Lakers star. Abdul-Jabbar scored 38,387 points in his 20-year career with the Lakers and Milwaukee Bucks. He became the league's points champion in 1984.
James is one of seven players to score 30,000 career points and the youngest in NBA history to do it. The 38-year-old James is averaging 30 points per game this season. We're chronicling the final days of this record chase.