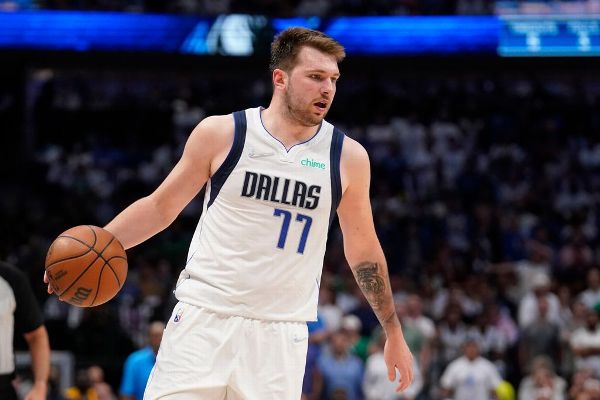 Dallas Mavericks superstar Luka Doncic exited in the first quarter of Thursday's game against the Phoenix Suns because of a sprained left ankle.
Doncic suffered the injury when he stepped on a Suns defender's foot while pivoting a few minutes into the game.
Dallas called a timeout with 8:39 remaining in the first quarter to substitute for Doncic, who immediately limped to the locker room along with Mavs director of player health and performance Casey Smith.
The Mavs announced at the conclusion of the first quarter that Doncic would not return to the game. An X-ray was negative.
Doncic, who was selected as an All-Star starter, entered the night as the NBA's leading scorer with 33.8 points per game. He is also averaging a team-best 9.1 rebounds and 8.6 assists per game.
The Mavs are 0-5 in games Doncic has not played this season, all of which have been the second night of back-to-backs.