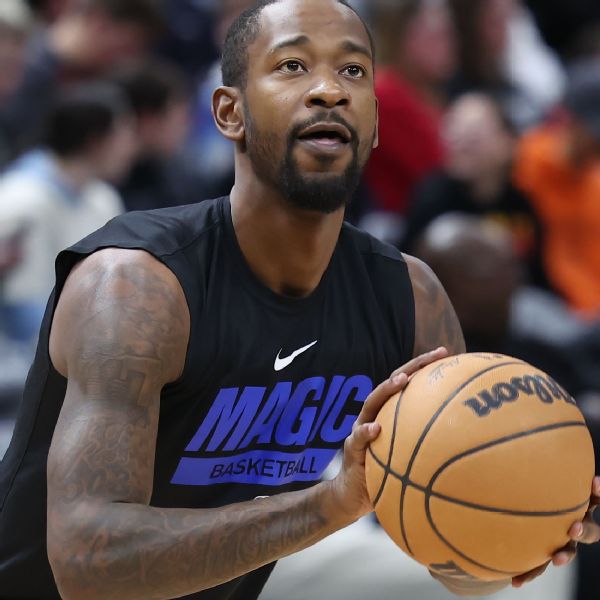 After Suns owner Mat Ishbia and coach Monty Williams joined the pursuit Saturday, veteran guard Terrence Ross plans to sign with Phoenix upon finalizing a contract buyout, sources told ESPN.
The Dallas Mavericks had emerged as a front-runner earlier Saturday, but the Suns made the case to Ross on the opportunity to join Devin Booker and Kevin Durant to bolster the Suns' depleted wing depth on what figures to be a deep playoff run.
Ross, 32, is finalizing a contract buyout with the Orlando Magic, sources said, and can sign upon clearing waivers and becoming a free agent early this week. Ross' 38% 3-point shooting and athleticism will be a significant upgrade off the Phoenix bench.
As long as Ross agrees to the buyout by March 1, he is eligible to be on his new team's playoff roster.
The Suns acquired Durant, along with TJ Warren, in a blockbuster deal with the Nets late Wednesday night, sending Cameron Johnson, Mikal Bridges and Jae Crowder to Brooklyn, along with four first-round picks and a 2028 pick swap. A day later, Crowder was traded to the Milwaukee Bucks.